Description

BajaRack Fuel Can Holder for two 5 Gal cans
Our brackets fit (2) 5 Gal./20 Liter fuel cans. They are designed to protect your fuel caps and are lockable. Also, our new handle makes it easy to take them off and on, and, if you have NATO cans, the handle can help you open the lock on the spouts. Compatible with tubing and mesh floors. If you own a Discovery 3 (LR3) or Discovery 4(LR4) and plan to place the fuel can holders in the front of the rack, please order the ones that are made specifically for your rack.
Epoxy primer with black powder coating.
Compatible Fuel/Water cans: Nato, Blitz, Midwest Can Company, Wavian and Scepter (except water cans).
You can secure your accessory with a lock.
Accessory BR-TENTPLATES-0 are needed for mounting in the back of the rack.
Installed Product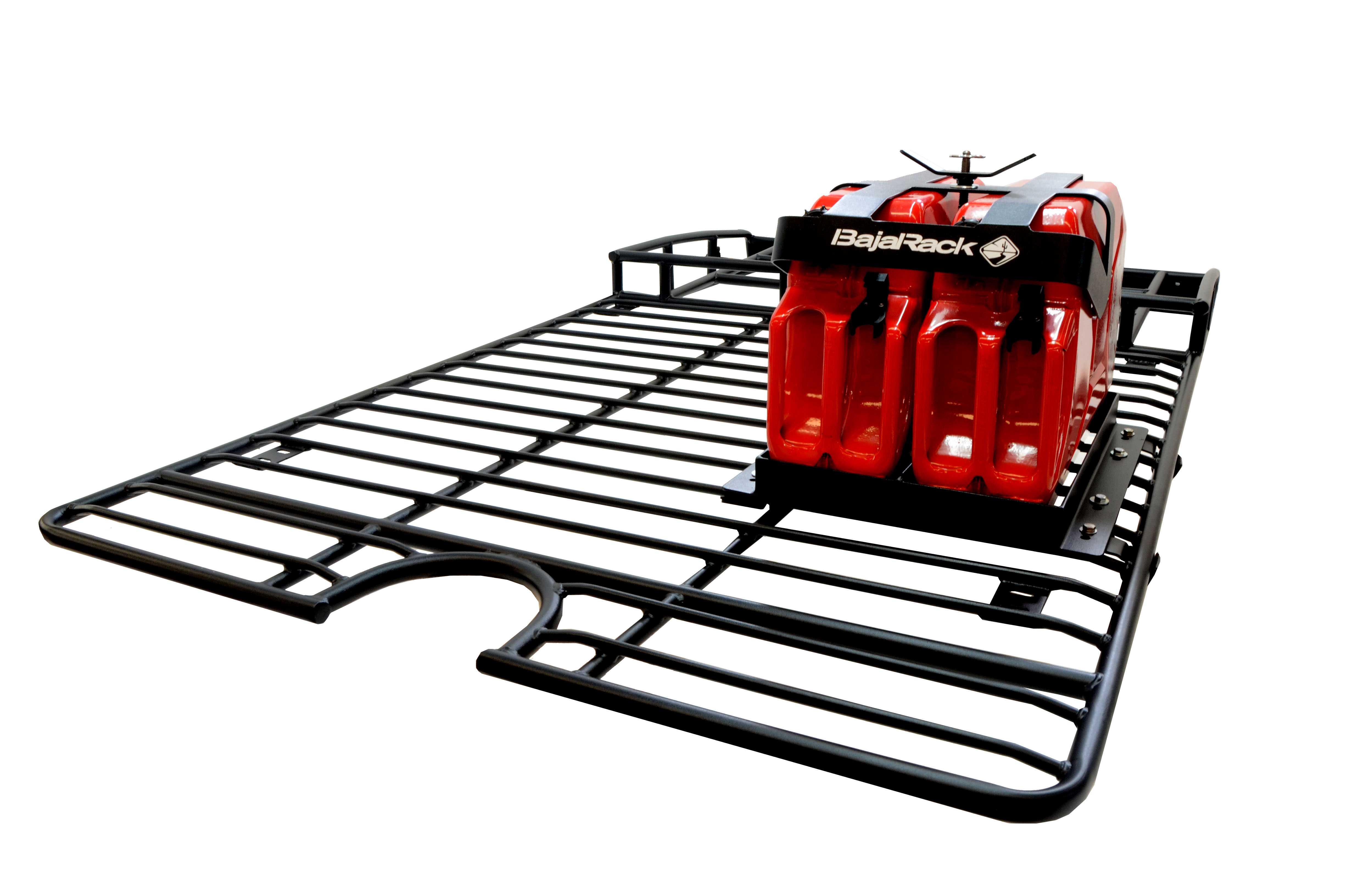 Close Up Image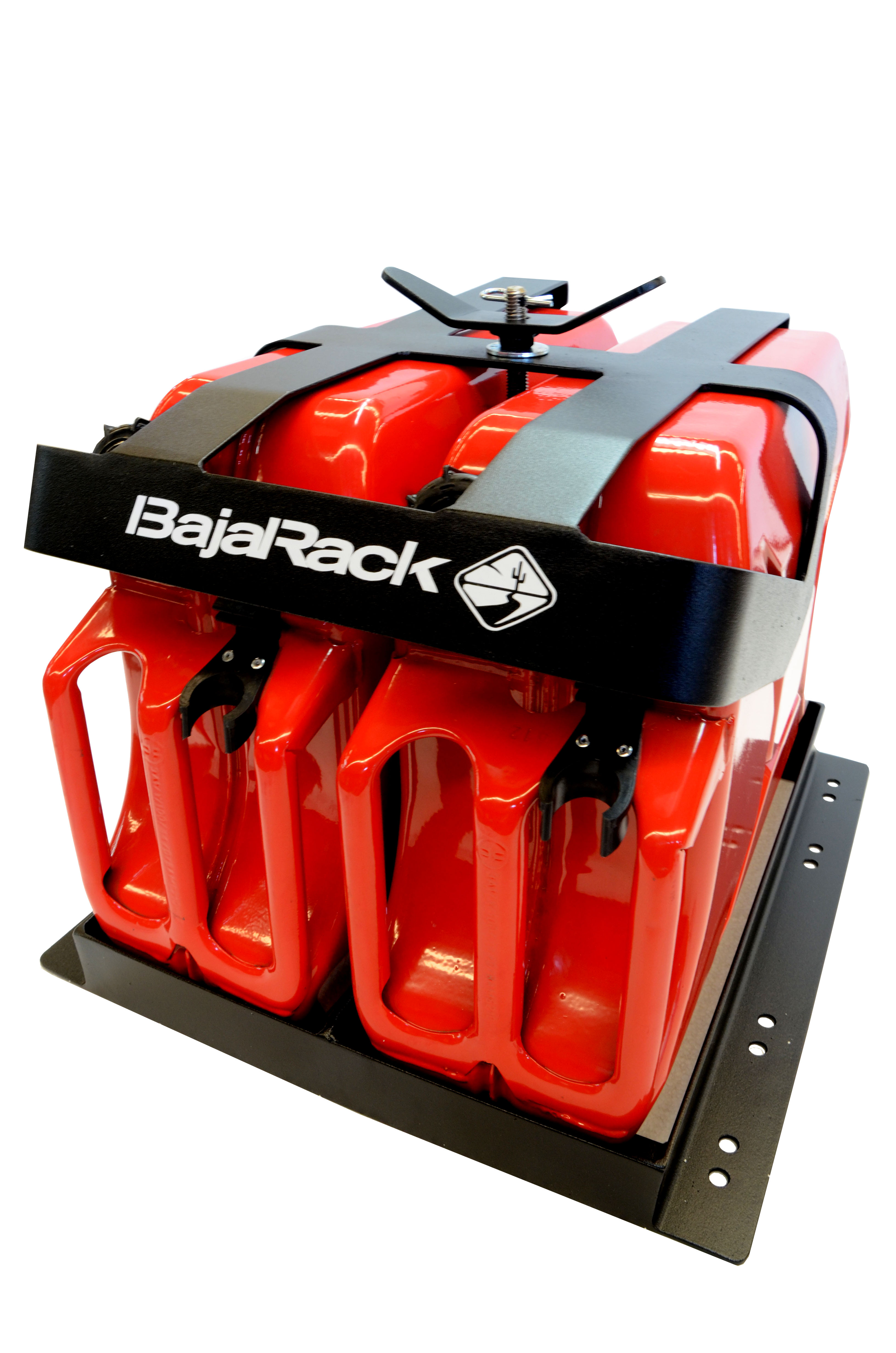 Installation Instructions