Description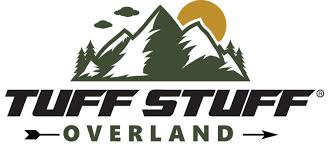 Tuff Stuff 51" Powder Coated Roof Top Tent Truck Bed Rack - TS-UBR-PDR-51
Note: Our bed rack WILL NOT FIT if there has been a tonneau cover, or any other accessories installed that affects the inner walls of the bed rails.
The Tuff Stuff 51" bed rack is ideal for use with most roof top tents and truck beds. Our bed rack is designed to universally install directly on top of any truck bed rail using our provided pinch plates. Due to this rack being universal (not made for any specific vehicle) we have included custom pinch plates that will pinch the inner lip of your bed rails. This allows the installation to be performed without drilling holes into the bed rails.

Our rack uses a unique sliding center rail which allows the rack to be installed on various widths of beds from full-size Ford F350's to mid-size Toyota Tacoma's. For Toyota Tacoma's using the factory-installed cargo rail system, our rack will perfectly align with your rail and would require the use of custom T nuts that can accept 3/8? diameter bolts. These can be purchased as an addon.

Optional jack mounts also available separately, to mount any brand Hi-Lift jack, or farm jack.

Important:
1st generation Ford Raptor beds have no lip to attach the rack, so you will have to use nut-inserts, self-drilling screws, or anchors to install the rack on the bed.

Instructions:
1. Remove the two (2) sides from the packing and the two (2) crossbars.
2. Place the crossbars into the Tubes on both sides of the side brackets, do not lock in place.
3. Have someone help you place them on your bedsides.
4. Provided are the "Lock-in Place" brackets that will squeeze the sides to the bed.
5. TACOMA's they use the factory-installed racks and we have T-Nuts that can be purchased separately to install on the Tacoma.
6. Once you have adjusted the sides to the cross brackets lock the nuts down for the cross brackets and tighten the sides.
Capacity Static: 800 lbs
Distance from bar-to-bar: 48 inches
Distance from top of bed rail to top of rack: 14.5"
Capacity Dynamic (Driving down the road): 650 lbs
Distance from top of bed rail to bottom of rack: 13"
Tube diameter: 1.5" (the center adjustable tube is 1.25")
Powder-coated for a long-lasting finish and protection
Dimensions L/W/H: 51 x 48 x 14.5 (max-width is 68 inches)
Product image