Description
Chief Products Custom WK2 Rock Rails For Jeep 2011-2018 Grand Cherokee - Bare Bones Edition
Note:WK2 Rock Rails with no tread plates and no step.

Chief Products WK2 Rock Rails deliver critical off-road protection for your WK2 with an integrated design that compliments your Jeep's good looks. We utilize high-strength steel and increased body connections to deliver improved rigidity and better impact force distribution than any of our competitors.
The smooth 'boat bottom' design protects the body seam underneath the vehicle while ensuring you can easily slide over off-road obstacles. The integrated design replaces the OEM plastic rocker panels to maintain off-road clearance, and the flush mounted bolts ensure everything looks great when you open the doors.
The steps have been optimized to keep obstacles away from the sides of your WK2, while also providing easy entry (or convenient access to your roof rack). To ensure you' got the best looking WK2 on the trails, we provide (2) tread plate options that allow you to stylize your WK2 Rock Rails however you choose.
Best of all, we spent (8) months performing rigorous real world testing to ensure these are the strongest and most reliable rock rails available for your WK2. Our Bare Bones Edition strips back features without sacrificing quality to deliver a no-nonsense version of our WK2 Rock Rails. They still provide industry leading off-road protection, easy installation and a top-notch integrated design, but at a significantly lower price point. They're perfect for anyone looking for a purpose built protection option for their WK2.


Fully Integrated Design
Smooth 'Boat Bottom' Design
(2) Tread Plate Options
High-Strength 350 Grade Steel
E-Coat (Industry Leading Corrosion Protection)
Easy Installation
Product Image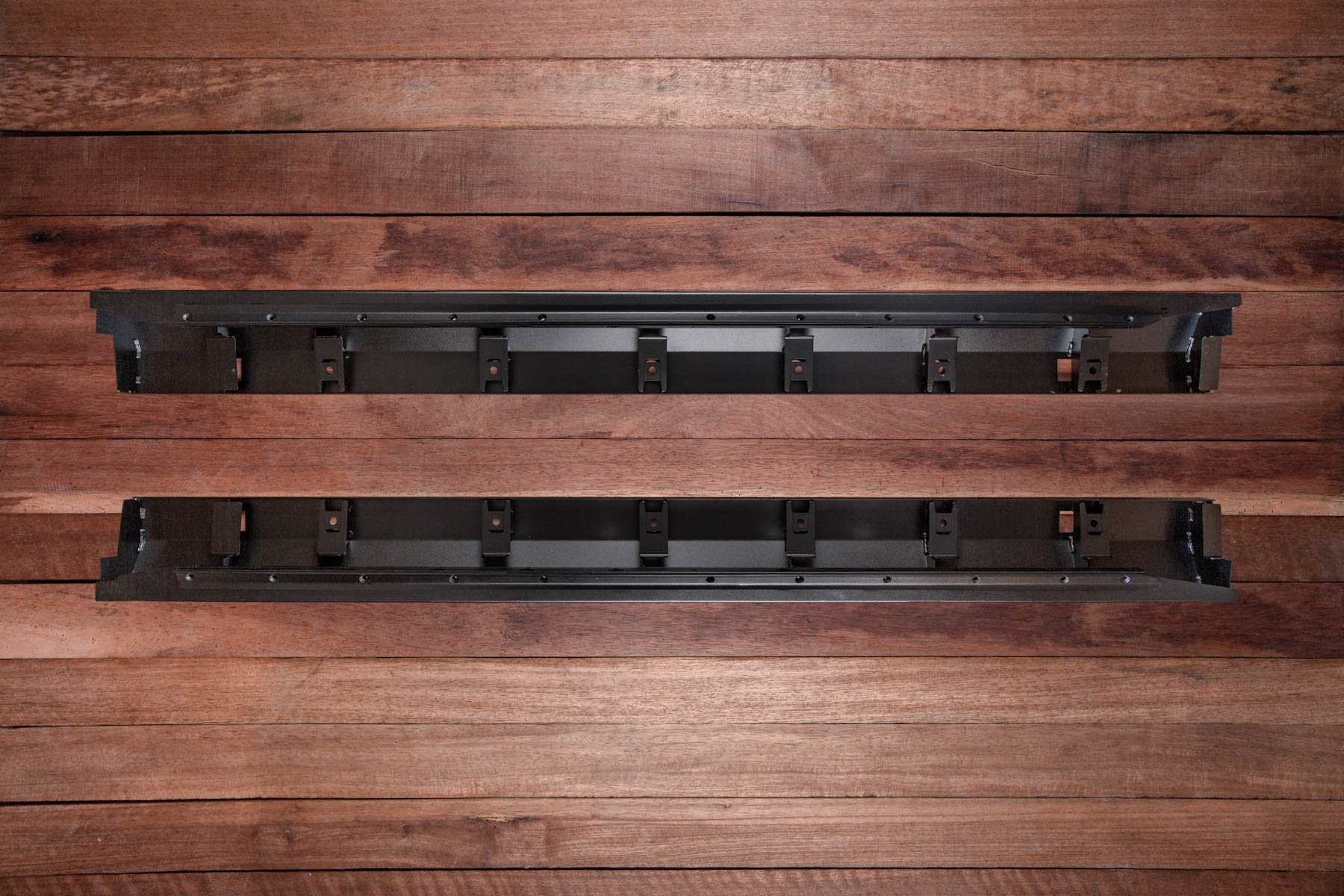 Product Performance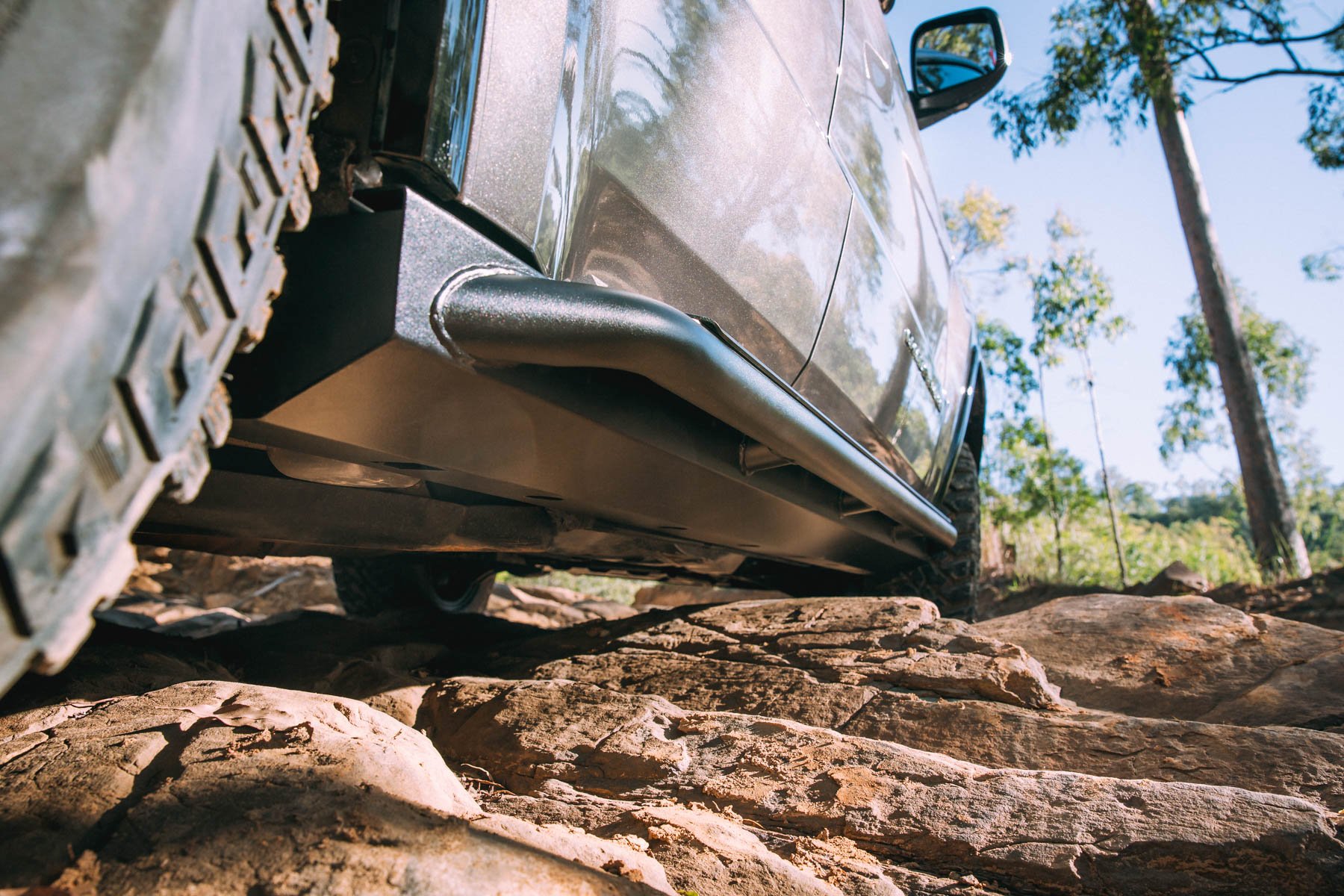 Off Road Performance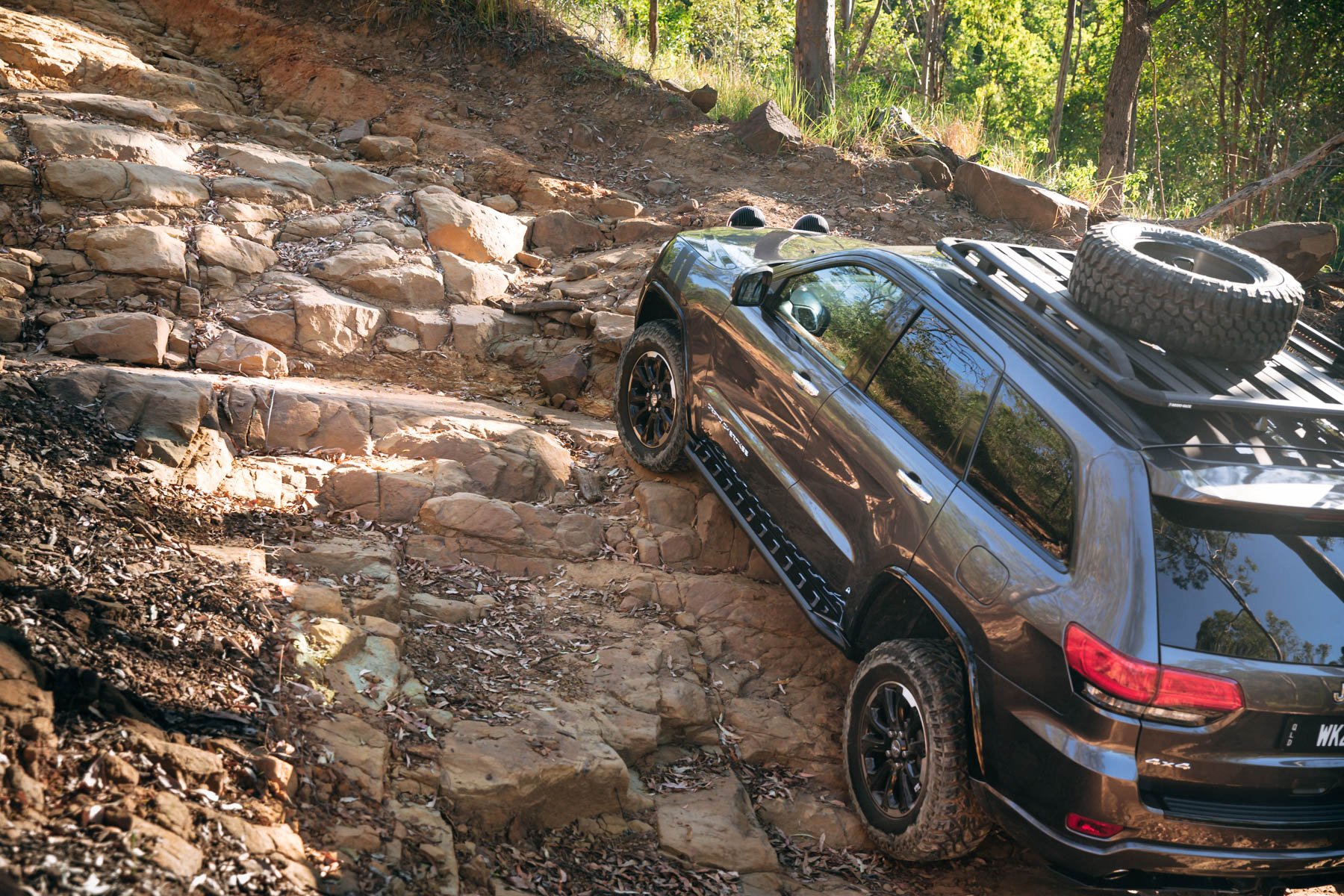 Installed Product